About Us
At Hunter Property Management, we believe in putting our clients' needs first. This idea permeates our culture to its core. For over 34 years, this priority has driven every decision we have made. As a result, we have given our customers the peace of mind they deserve by protecting and growing their real estate investments to meet their personal goals.
We believe Property Management Services should provide for you, not the other way around. That is why Hunter's, sought after client-first approach, means when you partner with us, you are selecting more than a Property Management Company, you're joining a family.
With a focus on clients in everything we do, we work diligently to relieve owners of day-to-day management concerns as well as to ensure the highest possible return on investment. Additionally, we strive to make the leasing experience a pleasant one for every tenant, from initial search, through the term of the lease.
Our model, processes, and technology are all critical in delivering a high level of service to our clients… but it's really the PEOPLE behind the scenes that truly make the difference. It's OUR PEOPLE here at Hunter that truly differentiate us from other providers. Because we have a highly engaged team, we're 100% committed to delivering an exceptional and impactful experience to our customers and tenants. We take care of your investment, as if it's our own, and we want you to feel that in every interaction.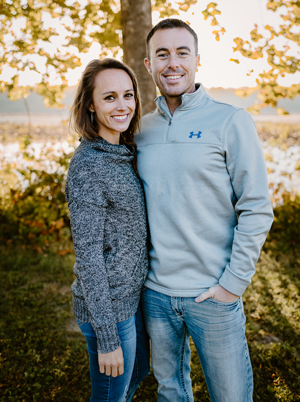 Chris & Stacy Vincent Owners
We have been married for over 13 years. We have three loving and rambunctious children. We also have two gentle giant fur babies. As a family, we enjoy playing outside, board games, activities at our church, working in our garden and Friday Family Movie Nights.
Chris is an engineer by trade but thrived in a 15+ year sales career before following his love for real estate and entrepreneurship. Prior to owning Hunter Property Management, Stacy was a Physician Assistant with CoxHealth and continues to play an active role in the CoxHealth Foundation and its charitable outreach events.
We met in Kansas City and moved several times for the climb in our careers. We were married in 2010 and opened our first business in 2011 where we owned and managed short-term vacation rentals in East Tennessee. We patiently waited for the right business opportunity in Springfield, and feel that Hunter Property Management is the perfect fit for us, and our family."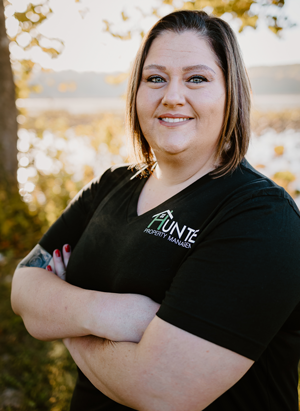 JP Senior Property Manager
I am a crafting, laughing, plant mom, who is determined to meet my goals while juggling my superhero title as a Mother of 3! I am a Missouri Native and a Drury University Alum. After college, I dove straight into the property management game and have been crushing it with Hunter Property Management since 2021. 🏠 Fair Housing fanatic here to help you #FindYourNextRental! Let's make moving a breeze, fam! 💁‍♀️✨ #FunnyMomBoss #CraftyPropertyPro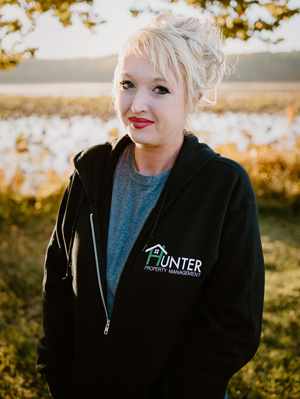 Jessica Senior Property Manager
I was born and raised in Phoenix and have managed properties in Arizona, Washington and now Missouri. When I started in Arizona, I thought this would be a temporary job. Fast forward 20 years and I've most certainly found my passion in a career of property management. I have experience ranging from Multi family, onsite management, single family homes and even have several years in the public subsidized housing sector. If you ask me what I love about my job, my answer will always be, my tenants. The opportunity to help others and provide housing is very important and enjoyable.